OHS-3005 Stainless steel camera housing with wiper "very large size"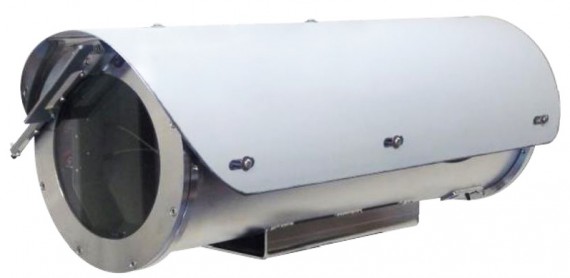 IP67 Stainless steel camera housing.
Internal length 600 / 700mm
Usable space area 177x177mm
Made of AIS316 stainless steel.
Options: Wiper, heater, brackets
Description
The OHS-3005 stainless steel camera housing with wiper is a very large camera housing made of high quality stainless steel grade 316.
This outdoor housing is IP67 rated and therefore are highly suitable for outdoor environment.
AIS-316 is the ultimate protective material for a camera housing located in protect against salt water and other harsh environment.
The camera housing can be equipped with window heater, wiper and active heater.
Specifications for OHS-3005 camera housing with wiper

Material
Stainless steel AIS316
IP rating
IP67
Body length (with sunshield)
806mm / 871mm
Internal Size HxWxL
177x177x600mm / 177x177x700mm
Weight
22-28 kg
Window heater
25W PTC (self regulating)
Wiper (option)
Self parking
 Voltage (wiper, Heater)
 AC230V, AC110V, AC24V, DC24V
Cable entry
Cable glands
Temperture
-20° +60°
Downloads
Price and product request form